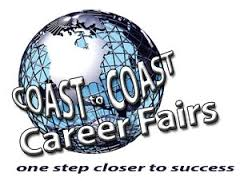 San Jose Job Fair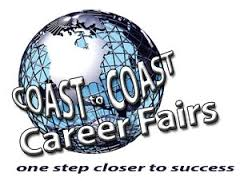 Do yourself right by selling yourself at the Coast to Coast San Jose Career Fair.
If you're interested in in finding a job or starting a new career in your local area, the Coast to Coast San Jose Career Fair is the event you should attend. You will hear directly from company representatives, then you can decide if you want to meet with them.
You will know immediately. Your goal is to make a great 1st impression and land a second interview in their office.
Another great reason to attend a Coast to Coast's Career Fair event is for the networking possibilities. You never know you may be networking with your next employer.  Networking is still the number one way to find the career that is the best fit for you.
Here's how it works:
No fee to attend
Prepare a 30-second introduction of yourself to give to employers
Bring at least 15 copies of your updated resume.
Dress for a professional interview and have a positive attitude.
We'll welcome you with a brief orientation to explain how the event works.
The companies will give short presentations on themselves.
You meet with all the companies you're interested in.
Three hours to accomplish more than you can in three weeks!
Typical positions available are: Outside Sales, Inside Sales, Account Manager, Sales Manager, Retail Sales, Retail Management, Customer Service, Account Executive, Aerospace Defense, etc.
Please email all questions to: info@coasttocoastcareerfairs.com