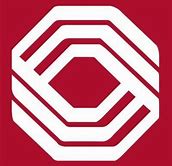 Req ID: 65513 
Job Location: Dallas Dallas TX 
Areas of Interest: Professional 
BOK Financial (BOKF), Headquartered in Tulsa, Oklahoma, BOK Financial Corporation (NASDAQ: BOKF) is a top 25 U.S.-based financial services holding company with operations in ten states – Oklahoma, Texas, Arkansas, Arizona, Colorado, Kansas/Missouri, New Mexico, Nebraska and Wisconsin. The company began more than 100 years ago in Tulsa and has successfully diversified into a variety of industries, businesses and geographies.                  .
Summary
If you are looking for a job that combines a passion for innovation, an opportunity for growth, and a culture of teamwork, then you've come to the right place.  We have an exciting opportunity awaiting someone like you! 
About the Role
You will be primarily responsible for originating and executing investment banking engagements predominately in the upstream energy industry, focusing on independent oil & gas producers. You will work on cultivating relationships with a database of industry contacts, as well as your own contacts, to build new business alongside the rest of the team.
What You Can Expect
Using your comprehensive understanding and expertise  in oil and gas acquisitions and divestments, private financings, joint ventures and valuations services, you will develop a broad range of relationships and future financial transactions with our clients. You'll conduct financial modeling and analysis. Previous experience with buy-side/sell-side evaluation will set you up for success! You'll use your well-developed oral and written communication skills to effectively represent self and BOKF and present complex information and issues clearly and concisely.
Team Culture
We have been in the energy business for over 100 years, and we operate a playbook that works with first lien and senior secured E&P lending. We take a strategic approach to our portfolio and work with well-managed midstream and upstream organizations across the U.S. Our experienced energy-lending team includes analysts, derivative consultants, and one of the industry's largest in-house petroleum engineering groups. Everyone has a voice in the group regardless of seniority, and we collaborate to solve problems and share best practices.
How You'll Spend Your Time
You'll manage multiple client engagements and relationships while cultivating future business opportunities.

You will facilitate presentations and pitch books to present to current or prospective clients in conjunction with our Bankers.  

You'll support all details of acquisition and divestiture transactions.

You'll complete Q&A, VDR (Virtual Data Room), confidential agreements, and other documents and analytics that support BOKF Energy-Investment Banking's offerings.  

You'll participate in marketing calls, client calls, call trips, and other sales initiatives focused on identifying and attracting business.
We'd Like to Talk to You
COLLABORATION – You

enjoy working in teams and across departments with proficiency to follow-up and follow-through.

COMMUNICATION – You will need exceptional verbal and written communication to express yourself clearly and concisely to internal and external clients.

POSITIVE ATTITUDE – You enjoy working with others and remain positive in a fast-paced work environment.

PROBLEM SOLVER – You'll function effectively when under pressure and/or while experiencing rapidly changing or uncertain conditions to maintain business operations.

RESULTS ORIENTED – You show initiative as you focus on the desired deliverables while meeting and exceeding your goals.

TECH SAVVY – You leverage your proficiencies to learn our systems, processes, and procedures. On a daily basis, you will use Salesforce, Access, Excel, Word, and PowerPoint.
Education & Experience Requirements
This level of knowledge is normally acquired through a Bachelor's degree PLUS a minimum of 4 years of experience in an oil & gas investment banking position with prior experience as an investment banking vice president or senior associate.  A MBA is strongly desired.  Series 63 & Series 79 licenses are required.
BOK Financial is a stable and financially strong organization that provides excellent training and development to support building the long term careers of our employees. With passion, skill and partnership you can make an impact on the success of the bank, our customers and your own career!
 
Apply today and take the first step towards your next career opportunity!
 
BOK Financial is an equal opportunity employer.  We are committed to providing equal employment opportunities for training, compensation, transfer, promotion and other aspects of employment for all qualified applicants and employees without regard to sex, race, color, religion, national origin, age, disability, sexual orientation, genetic information or veteran status.
Please contact recruiting_coordinators@bokf.com with any questions.