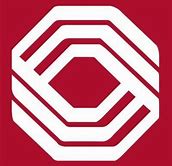 Req ID: 62108 
Job Location: Tulsa Tulsa OK 
Areas of Interest: Information Services; Tier I Support 
BOK Financial (BOKF), Headquartered in Tulsa, Oklahoma, BOK Financial Corporation (NASDAQ: BOKF) is a top 25 U.S.-based financial services holding company with operations in ten states – Oklahoma, Texas, Arkansas, Arizona, Colorado, Kansas/Missouri, New Mexico, Nebraska and Wisconsin. The company began more than 100 years ago in Tulsa and has successfully diversified into a variety of industries, businesses and geographies.                  .
Summary
At BOK Financial, our success starts with our incredible talent. Are you an experienced Service Center Analyst who enjoys problem-solving?  This is an opportunity to become proficient in a variety of systems and applications and leverage new cutting-edge technology.  Bring your passion for technical support to us!
About the Role
Without the expertise of our Service Center Analysts, we would not be able to deliver superior services and products to our customers.  This role offers an opportunity to build upon your existing skillset and learn new bank processes. You will be part of a highly-talented team of IT professionals that support all BOKF employees. 
What You Can Expect
We are in a growth mode of our products and services, with a focus on our long-term technology roadmap.  We will provide the objectives, and you will work with your manager to develop a plan on how to get there. Long term, IT offers multiple career paths. You can become an expert in your space or develop a diverse background supporting various areas across the bank. The decision is yours.
Team Culture
Our team is committed to delivering the best IT solutions for our lines of business and internal employees. The team is centralized into one room at our Technology Center to allow for enhanced teamwork. We collaborate amongst ourselves and other IT members to share experiences and help one another. It is a fast-paced, ever-changing, yet fun environment with a number of new exciting initiatives.
The mission of IT is to Enable Business Success and Create Raving Fans. We do this through our shared quest to continuously improve while simultaneously looking at ways to optimize our applications and processes. We are a determined, smart, and collaborative group that is eager to welcome you to the team.
How You'll Spend Your Time
You will focus on day to day operations and serve as the initial contact for all system issues.

You will utilize your vast knowledge of troubleshooting to identify and diagnose problems encountered by end-users.

You will apply your tracking and documentation skills for issues that need to be escalated.

You will monitor security alarms for over 225 banking and ATM locations.

You will use your customer service skills to provide a positive experience for all end users.
We'd Like to Talk to You
COMMUNICATION: You'll need exceptional verbal and written communication to express yourself clearly and concisely to internal and external clients.
ATTENTION TO DETAIL:  You must be thorough and accurate in data analysis and solicitation of requirements to provide the best information.
TECHNICAL SKILLS:  Your experience with Microsoft products will help set you up for success, and your ability to troubleshoot and create detailed documentation is a plus.
COLLABORATIVE: You enjoy working in teams and across departments to achieve common goals.
PROBLEM SOLVER:  You are able to track and solve problems in a variety of situations and function effectively in rapidly changing or uncertain conditions.
Education & Experience Requirements
This level of knowledge is normally acquired through completion of a Bachelor's Degree in Computer Technology/Science or a related field and 2-5 years of directly related experience in computer systems and technical support or equivalent combination of education and experience.
BOK Financial is a stable and financially strong organization that provides excellent training and development to support building the long term careers of our employees. With passion, skill and partnership you can make an impact on the success of the bank, our customers and your own career!
 
Apply today and take the first step towards your next career opportunity!
 
BOK Financial is an equal opportunity employer.  We are committed to providing equal employment opportunities for training, compensation, transfer, promotion and other aspects of employment for all qualified applicants and employees without regard to sex, race, color, religion, national origin, age, disability, sexual orientation, genetic information or veteran status.
Please contact recruiting_coordinators@bokf.com with any questions.