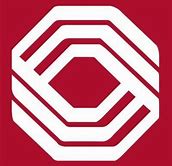 Req ID: 63899 
Job Location: Tulsa Tulsa OK 
Areas of Interest: Bank Operations; Accounting; Wealth Management Operations 
BOK Financial (BOKF), Headquartered in Tulsa, Oklahoma, BOK Financial Corporation (NASDAQ: BOKF) is a top 25 U.S.-based financial services holding company with operations in ten states – Oklahoma, Texas, Arkansas, Arizona, Colorado, Kansas/Missouri, New Mexico, Nebraska and Wisconsin. The company began more than 100 years ago in Tulsa and has successfully diversified into a variety of industries, businesses and geographies.                  .
Summary
If you are looking for a role that combines a passion for innovation, an opportunity for growth, and a culture of teamwork, then you've come to the right place. We have an exciting opportunity awaiting someone like you!
About the Role
You will serve as the subject matter expert for all transactional processing supporting Wealth Management accounts on the trust accounting system. You will be responsible for setting up and maintaining securities, transactional processing, trade execution and settlement, foreign currency exchange, valuations, and reconciliations. You will work closely with account officers within Wealth Management and other departments across the organization.
What You Can Expect
Your role plays a critical part in resolving complex issues timely to minimize losses to the bank and the client. You will provide training and guidance and serve as a primary high-impact escalation point for issues requiring urgent and immediate resolution. Your team will come to you to help assist, support, and provide knowledge for high-risk processes.
Team Culture
We are a collaborative, conscientious, and goal-oriented team.  We value initiative, and we care about the quality of our work. Managers across the line of business are readily available and accessible for any needs you may have.  You are responsible for driving the process, and our leaders are there to support you. Mentorship within the team is a common practice that will provide opportunities for growth.
How You'll Spend Your Time
You will participate in analyzing processes to standardize, streamline, increase efficiencies, reduce errors, and increase customer service levels.

You will ensure all processing is taking place within the policy guidelines and that controls are not compromised.

You will identify training needs related to securities processing by working closely with the various groups within Securities Services.

You will provide resolution of complex discrepancies involving reconciliation between various Wealth Management accounting systems and third-party vendors.

You will ensure documentation and agreements are completed timely, accurately, and within the policy guidelines.

You will design, test, and document reports necessary to support day-to-day operations and longer-term strategic decisions.
We'd Like to Talk to You
DETAIL ORIENTED: You follow our established standards and have good judgment so you can escalate situations when appropriate. Accuracy, follow-up, and follow-through are vital for this role.
TECH SAVVY: You will leverage your computer skills by accessing multiple systems and learning our processes and procedures.
SOLID COMMUNICATOR: You use exceptional verbal and written communication to express yourself clearly and concisely to internal and external clients.
PROBLEM SOLVER: You track and solve complex problems in a variety of situations and function effectively in rapidly changing or uncertain conditions.
COLLABORATION: You enjoy working in teams and across departments with proficiency in follow-up and follow-through.
RESULTS ORIENTED: You show initiative as you focus on the desired deliverables while meeting and exceeding your goals.
ANALYTICAL THINKING: You approach a problem logically, systematically, and sequentially.
Education & Experience Requirements
This level of knowledge is normally acquired through completion of a Bachelor's Degree in Accounting or Finance and 8-10 years of directly related experience in a high volume securities operations environment or equivalent combination of education and experience.
BOK Financial is a stable and financially strong organization that provides excellent training and development to support building the long term careers of our employees. With passion, skill and partnership you can make an impact on the success of the bank, our customers and your own career!
 
Apply today and take the first step towards your next career opportunity!
 
BOK Financial is an equal opportunity employer.  We are committed to providing equal employment opportunities for training, compensation, transfer, promotion and other aspects of employment for all qualified applicants and employees without regard to sex, race, color, religion, national origin, age, disability, sexual orientation, genetic information or veteran status.
Please contact recruiting_coordinators@bokf.com with any questions.