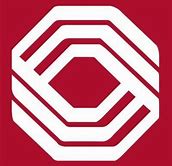 Req ID: 65791 
Job Location: Lincoln Park Dallas TX 
Areas of Interest: Mortgage, Loan Origination 
BOK Financial (BOKF), Headquartered in Tulsa, Oklahoma, BOK Financial Corporation (NASDAQ: BOKF) is a top 25 U.S.-based financial services holding company with operations in ten states – Oklahoma, Texas, Arkansas, Arizona, Colorado, Kansas/Missouri, New Mexico, Nebraska and Wisconsin. The company began more than 100 years ago in Tulsa and has successfully diversified into a variety of industries, businesses and geographies.                  .
Summary
Are you passionate about helping people achieve their dreams of owning a home? Do you enjoy being the go-to person and right hand to one, or many Loan Officers? Do you like the idea of limitless earning potential?  If you're detail-oriented and have a marketing mindset, being a Sales Assistant in our Mortgage division could be right for you. 
About the Role
You'll partner with the Mortgage Banker helping them grow and strengthen their business portfolio. Our Mortgage Bankers would be lost without their Sales Assistants. Building relationships and trust as a Sales Assistant can position you on the career path to becoming a Mortgage Banker. You are one of the most important parts of each loan transaction. As an extension of our Loan Officer, your role is vital to keeping track of details that ensure loans go to closing. Ultimately, your success in the role will increase the growth and production of your Loan Officer.
This Sales Assistant gets the opportunity to wear a lot of hats and be a part of nearly every step in the loan process. They are often acting as the backup for the Loan Officer, in time-sensitive situations, to provide or obtain information. The Sales Assistant needs to work with tight schedules, often on a 21-30 day start to finish timeline, and interacting with different loans simultaneously, all at different stages. Each day and client is different. Solving problems will be a regular part of this role and the successful candidate will know that they have made a difference.
All of the team knows that closing day is a happy one and it's what motivates us. Seeing the smiles from our clients is our greatest reward. You know you made a difference in their family and their dream of homeownership. 
What You Can Expect
Each day will bring a variety of activities that will keep you on your toes. You will encounter a diverse group of personalities in this role working with clients, realtors, processors, closers, sales leaders, and more. You are the puzzle piece that completes the loan picture, unifying all the parts and processes of loans and getting them successfully executed.
You are the true partner to our Loan Officer. If a client can't get in touch with them, they can reach out to you to answer and respond to their questions and concerns. You may input loans, request documents, reconcile, and be asked to step in at any point in the loan prior to underwriting.
You will use multiple systems to navigate and produce a seamless process. Pipeline management and marketing strategies, are where you can put your strong marketing and business development skills to use.
Team Culture
Our team is one big happy family. We're passionate about what we do and it shows. Helping someone achieve their dream of homeownership is rewarding, from start to finish. Our team reinforces and rallies around one another to find solutions to get the customer into their home on time.
We've created a safe space for you to brainstorm, ask questions, and find solutions together, as a team. Everyone pulls together, no matter what role or level. There is genuine care and concern for a job well done and lifting up one another to become better.
We live by our team mission statement. A rising tide lifts all ships, if we can help each other achieve more it helps us all.  
How You'll Spend Your Time
You will effectively communicate across all levels and have contact with clients, internally and externally as well as talk to realtors, processors, closers, sales leaders, and more.

You will combine all the missing pieces of the puzzle and keep everyone informed on the loan file and what happens next.

You will be the second point of contact and respond to client questions and concerns when the loan officer is not available.

You will input loans, request docs, reconcile and step in at any point prior to the loan going to underwriting.

You'll use multiple systems to access information in a very structured way.

You will use your marketing savvy to help the Loan Officer/s grow and strengthen their business. You may educate prospects on social media or drop off marketing materials for realtors.
We'd Like to Talk to You
DETAIL ORIENTED: Attention to detail and accuracy are critical in this role to ensure a smooth closing for all parties involved.

EXCELLENT COMMUNICATOR:  You must enjoy building relationships inside and outside the bank. One missed step, and the loan may not close on time. You will talk with and interact with a large number of people inside and outside the bank.

PROBLEM SOLVER: Because every day is different, you must be a problem solver and self-starter. There are so many pieces of the puzzle to keep track of. The complexity of problems to solve will increase as your experience does. 

TECH SAVVY: Your computer skills will be put to the test by accessing multiple systems and learning our processes and procedures.

MARKETING SAVVY: Marketing, social media savvy, and business development will help us position ourselves to compete as well as enhance your Loan Officer's influence and sales.
Education & Experience Requirements
This level of knowledge is normally acquired through completion of Associate's Degree or 1 year general office experience.
BOK Financial is a stable and financially strong organization that provides excellent training and development to support building the long term careers of our employees. With passion, skill and partnership you can make an impact on the success of the bank, our customers and your own career!
 
Apply today and take the first step towards your next career opportunity!
 
BOK Financial is an equal opportunity employer.  We are committed to providing equal employment opportunities for training, compensation, transfer, promotion and other aspects of employment for all qualified applicants and employees without regard to sex, race, color, religion, national origin, age, disability, sexual orientation, genetic information or veteran status.
Please contact recruiting_coordinators@bokf.com with any questions.