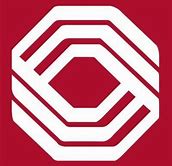 Req ID: 62601 
Job Location: Tulsa, OKC, Denver, Dallas, Houston, Phoenix, KC, ABQ Tulsa OK 
Areas of Interest: Talent Acquisition/Recruiting 
BOK Financial (BOKF), Headquartered in Tulsa, Oklahoma, BOK Financial Corporation (NASDAQ: BOKF) is a top 25 U.S.-based financial services holding company with operations in ten states – Oklahoma, Texas, Arkansas, Arizona, Colorado, Kansas/Missouri, New Mexico, Nebraska and Wisconsin. The company began more than 100 years ago in Tulsa and has successfully diversified into a variety of industries, businesses and geographies.                  .
Base Salary Range
This position is open to remote markets, please reach out to the recruiter for more information on salary.
Summary
Are you a people connector and problem solver? If you thrive on using your sourcing and relationship-building skills to identify top talent for an organization, the Senior Recruiter position on our Talent Acquisition team is for you.
About the Role
The Senior Recruiter is responsible for service excellence throughout the recruitment cycle. The Senior Recruiter acts as a brand ambassador for their hiring managers and business partners in a consultative capacity. They are focused on delivering top talent for their hiring managers while providing proactive and timely communication on the status of the search. They demonstrate innovation and outside of the box thinking with their search techniques.
What You Can Expect
You are in touch with the company's overall needs, business strategies, and growth plans.  You are a master of the business line you support and are aligned with and the organization's culture.  With this crucial sourcing intelligence, you effectively convert passive candidates and develop a network of candidates and established relationships. 
You possess a deep understanding of the competitive talent marketplace and advise on diverse sourcing strategies that will strengthen the organization's capabilities and ensure it has the talent to meet current and future business needs.
The Senior Recruiter is expected to stay abreast of industry and market specific information trends that could impact the search. They will act as a mentor to Recruiters as well as other team members.
Team Culture
You will find a lot of tenure on our talent acquisition team and you don't get that without a culture  where employees develop and thrive.  Everyone is dedicated to providing a world-class employee experience.  Our stakeholder partnerships and business line knowledge are critical to our ability to deliver on our employer value proposition.  Driving results, leading change, and valuing and leveraging inclusion are just some of the BOKF competencies we live every day.
In this fast-paced environment, you are constantly managing competing demands while being extremely adaptable and responsive.  We are an ambitious group and this is a feedback-rich environment, leave your ego at the door.  Our work ethic is uncompromising and so is our respect for each other…work hard, play harder and achieve more together.
How You'll Spend Your Time
You will apply a consultancy approach with hiring managers, asking questions to identify key behaviors and technical proficiencies that drive success.  You will manage expectations and anticipate needs before they arise, identifying perceived difficulties with searches and presenting solutions.

You will build candidate profiles and build and deploy effective recruitment marketing campaigns specific to the job opening using a sophisticated mix of media to connect with the talent community.

You will source passive candidates and work to deliver a strong and diverse candidate slate for each requisition.

You will identify qualified candidates and seek out new talent using various sourcing techniques such as name generation, prospecting, networking with new hires, industry networking, managing talent communities within the banks' ATS and excel databases, alumni networking, diversity resources, Boolean searching, social sourcing, AI, and the regular use of recruitment technology tools.

You will conduct professional and thoughtful phone interviews that are infused with industry/role specific probing questions, assess candidates' true goals and motivations, and apply consideration for factors relative to team and cultural fit.

You will provide a high touch candidate experience with outstanding follow up and effectively communicate our value proposition to all potential candidates. Throughout the process you will keep a strong pulse on the interest level and/or concerns of top candidates.

You will evaluate the effectiveness of different sources of candidates for completed searches.

You'll ensure adherence to EEO, ADA and other employment laws and prevent risk for the Bank.
We'd Like to Talk to You
INDUSTRY ACUMEN: As a Senior Recruiter your experience in full lifecycle recruiting will be critical in your ability to source, identify and engage top talent.  Experience preferably in a corporate organization with matrixed management. Banking or financial services industry a plus.
SUBJECT MATTER EXPERT: Leverage your experience developing talent pipelines through sourcing passive candidates, data mining, cold calling, relationship building, and performing complex internet searches.
TECHNICAL EXPERTISE: Your tech-savviness will help you learn and navigate multiple systems.  Advanced proficiency with MS office suite, in particular, Excel, and proficiency with ATS's and CRM's will set you up for success.
LEARNING AGILITY: Your curiosity will drive you to think deeply, rationally, and creatively. You will need a capacity to quickly learn systems, processes, and procedures.
GRIT: Lacks fear of cold calling and possesses the passion and perseverance to achieve long-term goals and stick with something, even if you don't get it on the first try.
RELATIONSHIP BUILDER: You relate to any audience and build trust by leveraging strong interpersonal skills and a high level of integrity. You are successful in anticipating needs and thinking proactively. Influencing and negotiation come easy to you.
PROJECT MANAGEMENT: By being organized, detail oriented, and structured, you will be successful prioritizing multiple projects and understanding and adjusting to changing priorities, circumstances, and personal styles.
Education & Experience Requirements
This level of knowledge is normally acquired through completion of a Bachelor's degree and 5 or more years of talent identification or recruiting experience or equivalent related experience.
BOK Financial is a stable and financially strong organization that provides excellent training and development to support building the long term careers of our employees. With passion, skill and partnership you can make an impact on the success of the bank, our customers and your own career!
 
Apply today and take the first step towards your next career opportunity!
 
BOK Financial is an equal opportunity employer.  We are committed to providing equal employment opportunities for training, compensation, transfer, promotion and other aspects of employment for all qualified applicants and employees without regard to sex, race, color, religion, national origin, age, disability, sexual orientation, genetic information or veteran status.
Please contact recruiting_coordinators@bokf.com with any questions.