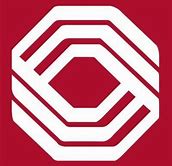 Req ID: 61184 
Areas of Interest: Private Banking; Wealth Management 
Recruiter: Tayler Anette Bair 
Hiring Manager: Agnes E Ryan 
Job Grade: 05 
At BOK Financial (BOKF), our employees are our most important asset and our growth over the years wouldn't have been possible without our dedicated and talented work force. We know everyone has specific career goals. It's what motivates us each day and why we're invested in working with you.                   .
Summary
A career with BOK Financial will provide you opportunities and benefits that can only come from working for a trusted industry leader. Work with amazing, energetic team members and a company dedicated to your success, growth, and advancement.
You will provide value by being apprised of and anticipating the clients' needs and delivering concierge-style customer service; and your satisfaction will come from the positive outcomes that you provide as a result of your skillful problem solving and collaborative spirit across various lines of business. 
About the Role
As a Market Manager for Private Wealth you are responsible for revenue generation and the overall asset quality of the Private Bank portfolio for your market. You will coordinate all lending and depository activities of a team of Private Wealth Bankers. This activity will include making and servicing a wide variety of individual and business accounts which include both loans and deposits for high-net worth families and their related entities.
The Market Manager strategizes with the Private Banking team and oversees the development of new loan and deposit business, portfolio maintenance, loan proposals, credit requests and complex account relationships for the BOKF footprint. The Market Manager partners with Bankers to coach and mentor them to success. You will ensure accuracy, compliance and reduce risk.  You and your team will work to support the overall success of both the client's financial picture as well as your responsible market. Personal satisfaction comes from knowing you've made a difference in both our clients' and our associates.  
What You Can Expect
Each day is full of variety and in this fast paced environment there is never a dull moment.  You are a critical step in this amazing process. You are assisting officers in generating sales, negotiating loan requests, analyzing and approving credit requests, and managing the most complex client relationships.    
You will provide leadership on the sales process, mentor officers with high risk decisions, and ensure all regulations and requirements are met. Participating in the community, promoting the banks services, and introducing prospective clients to other lines of business are key to your success.
Team Culture
Our team culture inspires our entrepreneurial spirit. It empowers us to act as trusted advisors for our clients and communities while using our discipline and business savvy to make the right decisions.
We are here to serve others and help our clients be successful. We have a strong work ethic and strive to always do the right thing. We are team oriented and ensure an inclusive work environment. We believe in personal and shared accountability. We treat each other with dignity and respect, value opinions and differences, and talk openly. We give praise, recognize quality work, and pursue excellence.
How You'll Spend Your Time
You will manage and supervise work of a team of a team of Private Wealth Bankers and Client Service Associates. 

You will attract, retain and develop your staff.

You will ensure effective business development and portfolio maintenance activities.  You'll assist officers in negotiating loan proposals, as well as analyzing and evaluating credit requests.

You will manage the Private Wealth sales process, conduct sales meetings, and coordinate officer call schedules for all lending and deposit-gathering activities

You will provide oversight on complex account relationships and credit structures. You will develop relationships with prospective clients and existing clients, promote the bank's services and introduce customers to other departments when other services can be rendered.

You will define annual department objectives; develop an operating plan, including budgets and manpower requirements, consistent with market goals and objectives.
We'd Like to Talk to You
CREDIT APTITUDE: Examine your client's creditworthiness to alleviate risk and make informed decisions. 
BUILDING A HIGH PERFORMING TEAM: You're able to listen, collaborate, respond, coach, and provide constructive feedback; keeping your team engaged is necessary for high achievement.
DEVELOPING PEOPLE: You'll share best practices and provide effective coaching to help others to be more successful.
CHANGE LEADER: You'll focus on innovation and thought leadership to improve the Company's effectiveness, and help others become change agents.
COMMUNICATION: You must enjoy building relationships inside and outside the bank. One missed step, and the loan may not close on time. You will talk with and interact with a large number of people inside and outside the bank.
SUBJECT MATTER EXPERT: Provide positive financial impact to the Private Wealth community by leveraging expertise, critical thinking, and an appetite for results.
ANALYTICAL THINKING: You approach a problem logically, systematically, and sequentially.
Education & Experience Requirements
This level of knowledge is normally acquired through completion of a Bachelor's Degree in Business Administration or Finance and 8+ years lending experience or 14+ years equivalent work experience.
BOK Financial is a stable and financially strong organization that provides excellent training and development to support building the long term careers of our employees. With passion, skill and partnership you can make an impact on the success of the bank, our customers and your own career!
 
Apply today and take the first step towards your next career opportunity!
 
BOK Financial is an equal opportunity employer.  We are committed to providing equal employment opportunities for training, compensation, transfer, promotion and other aspects of employment for all qualified applicants and employees without regard to sex, race, color, religion, national origin, age, disability, sexual orientation, genetic information or veteran status.
Please contact recruiting_coordinators@bokf.com with any questions.