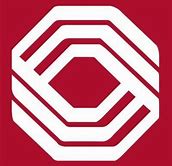 Req ID: 63874 
Job Location: Oklahoma City Oklahoma City OK 
Areas of Interest: Bank Operations 
BOK Financial (BOKF), Headquartered in Tulsa, Oklahoma, BOK Financial Corporation (NASDAQ: BOKF) is a top 25 U.S.-based financial services holding company with operations in ten states – Oklahoma, Texas, Arkansas, Arizona, Colorado, Kansas/Missouri, New Mexico, Nebraska and Wisconsin. The company began more than 100 years ago in Tulsa and has successfully diversified into a variety of industries, businesses and geographies.                  .
Summary
If you are looking for a job that combines a passion for excellence, an opportunity to create savings and reduce risk, and a culture of teamwork, then you've come to the right place.  We have an exciting opportunity awaiting someone like you! 
About the Role
You will be responsible for maintaining control over the Cash Operations department, including financial and qualitative management. You will be responsible for operating and maintaining cash Virtual Vault locations, and physical locations in Tulsa, Oklahoma City, Dallas, Houston and Albuquerque markets.
What You Can Expect
You will work with our Cash Operations department in supplying cash to BOK branch and ATM locations, as well as Commercial banking clients.  You will consult with administrative managers over each market and ensure that Cash Operations maintains efficient and effective controls to meet customer needs.
Team Culture
We act with honor and truthfulness. Our foundation of integrity builds coworker trust, relationships, and effective interpersonal relationships. We live our company values every day. We enjoy working with teams and across departments to achieve our goals.
How You'll Spend Your Time
You will exercise authority concerning staffing, performance and management and approve changes in workload, procedures and schedules.

You will establish and maintain working relationships with department managers, regulators and auditors to ensure needs of customers and organization are met.

You will work closely with line of business partners in retail, commercial and treasury services to ensure service level objectives are met.

You will research and resolve complex problems and assure resolution of technical problems related to work and equipment.

You will maintain contact with other banks, equipment manufacturers, banking associations and vendors regarding new products and methods.

You will review, research and analyze effects of governmental regulations on policies and procedures of bank operations.
We'd Like to Talk to You
MANAGING PERFORMANCE: You set specific, realistic, and measurable goals with dates for accomplishment. You clarify expectations, seek and provide feedback, and prepare personal development plans.
TECH SAVVY: You will leverage your computer skills by accessing multiple systems and learning our processes and procedures.
SOLID COMMUNICATOR: You use exceptional verbal and written communication to express yourself clearly and concisely to internal and external clients.
PROBLEM SOLVER: You will need to use skillful questioning to draw out information and make informed decisions to resolve issues.
RELATIONSHIP BUILDER: You enjoy building relationships with internal and external clients.
DEVELOPING PEOPLE: You'll share best practices and provide effective coaching to help others to be more successful
Education & Experience Requirements
This level of knowledge is normally acquired through completion of Bachelor's Degree in Management or Accounting with 10-12 years operations experience with at least 5-7 years experience in a supervisory capacity or equivalent experience of 16-18 years in operations which includes at least 5-7 years in a supervisory/managerial capacity.
BOK Financial is a stable and financially strong organization that provides excellent training and development to support building the long term careers of our employees. With passion, skill and partnership you can make an impact on the success of the bank, our customers and your own career!
 
Apply today and take the first step towards your next career opportunity!
 
BOK Financial is an equal opportunity employer.  We are committed to providing equal employment opportunities for training, compensation, transfer, promotion and other aspects of employment for all qualified applicants and employees without regard to sex, race, color, religion, national origin, age, disability, sexual orientation, genetic information or veteran status.
Please contact recruiting_coordinators@bokf.com with any questions.