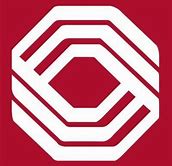 Req ID: 61021 
Job Location: Irving Irving TX 
Areas of Interest: Mortgage Servicing; Bank Operations 
BOK Financial (BOKF), Headquartered in Tulsa, Oklahoma, BOK Financial Corporation (NASDAQ: BOKF) is a top 25 U.S.-based financial services holding company with operations in ten states – Oklahoma, Texas, Arkansas, Arizona, Colorado, Kansas/Missouri, New Mexico, Nebraska and Wisconsin. The company began more than 100 years ago in Tulsa and has successfully diversified into a variety of industries, businesses and geographies.                  .
Summary
We've built a culture at BOK Financial where amazing people (like you) can bring their best, be their best and work for the best. You've come to the right place to grow your career.
About the Role
You are responsible for supporting Risk Management and controls related to oversight and risk mitigation for functional areas within the Mortgage Servicing area. You will work with multiple internal departments within Mortgage Servicing. Collaboration with teammates in your department is key to success. Your role is critical to a successful and compliant Loan Servicing Operation. You are responsible for critical functions which control operational and financial risks.
What You Can Expect
This role will be a great opportunity to become a Subject Matter Expert in various areas within Loan Servicing. You will perform complex research, analysis, reporting, and quality assurance reviews for the Mortgage Servicing functional team processes, controls, and documentation. This position generates a significant number of monthly reports within Excel and PowerPoint and may also work with the team on developing automated reporting.
Team Culture
We are a collaborative, conscientious, and goal-oriented team.  We value initiative, and we care about the quality of our work. Managers across the line of business are readily available and accessible for any needs you may have.  You are responsible for driving the process, and our leaders are there to support you. Mentorship within the team is a common practice that will provide opportunities for growth.
How You'll Spend Your Time
You will research various operational issues to resolve questions and conflicts in the operational areas. 

You will engage business lines in root cause analysis and remediation to improve processes.

You will provide support for mortgage servicing and the business recovery leader.

You will be performing quality assurance within Mortgage Servicing lines of business.

You will be assembling and reporting on various functions within this department.
We'd Like to Talk to You
ANALYTICAL THINKING: You approach a problem logically, systematically, and sequentially.
SOLID COMMUNICATOR: Expresses ideas concisely, speaks clearly, and can easily be understood. You can tailor written communications to reach an audience effectively.
DETAIL ORIENTED: We ask you to follow our established standards and have good judgment so you can escalate situations when appropriate. A passion for doing the job right the first time brings us joy. Follow-up, follow-through, and accuracy are vital for this role. 
COLLABORATION: Enjoy working in teams and across departments with proficiency in follow-up and follow-through.
DRIVE FOR RESULTS: You'll consistently maintain high productivity levels, work with ambition, efficiency, and determination to meet and/or exceed goals.
PROBLEM SOLVER: You can track and solve complex problems in a variety of situations and function effectively in rapidly changing or uncertain conditions.
INITIATIVE: You identify and complete tasks before being asked and anticipate the next steps.
RELATIONSHIP BUILDER: You enjoy building relationships with internal and external clients.
Education & Experience Requirements
This level of knowledge is normally acquired through completion of Bachelor's degree and 5 – 7 years of experience in Servicing and Mortgage with 5+ years of Servicing Platform and Servicing management experience, or 8 – 10 years of equivalent work related experience.
BOK Financial is a stable and financially strong organization that provides excellent training and development to support building the long term careers of our employees. With passion, skill and partnership you can make an impact on the success of the bank, our customers and your own career!
 
Apply today and take the first step towards your next career opportunity!
 
BOK Financial is an equal opportunity employer.  We are committed to providing equal employment opportunities for training, compensation, transfer, promotion and other aspects of employment for all qualified applicants and employees without regard to sex, race, color, religion, national origin, age, disability, sexual orientation, genetic information or veteran status.
Please contact recruiting_coordinators@bokf.com with any questions.