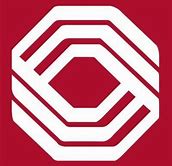 Req ID: 60837 
Job Location: Oklahoma City Oklahoma City OK 
Areas of Interest: Bank Operations 
BOK Financial (BOKF), Headquartered in Tulsa, Oklahoma, BOK Financial Corporation (NASDAQ: BOKF) is a top 25 U.S.-based financial services holding company with operations in ten states – Oklahoma, Texas, Arkansas, Arizona, Colorado, Kansas/Missouri, New Mexico, Nebraska and Wisconsin. The company began more than 100 years ago in Tulsa and has successfully diversified into a variety of industries, businesses and geographies.                  .
Summary
You place great value on building meaningful relationships, and you do so by leveraging your excellent interpersonal skills. You find satisfaction in helping others by offering sound advice. You make the most out of every opportunity. Bring your knowledge, skills, and abilities to us as a Transit Control Coordinator. You'll be positioned for a great career!
About the Role
You'll perform "lead" functions, monitor workflow and guide Operations personnel, including but not limited to Exceptions, Wires, ACH, Remittance, Oil & Gas and Item Processing. You'll ensure effective, efficient, and quality work is produced according to department standards and procedures and solves complex internal and external problems.
What You Can Expect
You'll find ways to improve policies and procedures and make recommendations, assume responsibility for training staff and establishing/implementing and reviewing departmental policies and procedures. Monthly reporting for operational statistics to management is critical. At times you'll be a backup for employees on leave. Working on special projects, bank acquisitions, and mergers could also be in your future. Performing well in this role positions you for a great career with us. Where you go and grow, is up to you.
Team Culture
The mission of Operations and Technology is to Enable Business Success and Create Raving Fans. We do this through our shared quest to continuously improve while simultaneously looking at ways to optimize our applications and processes. We are a determined, smart, and collaborative group eager to welcome you to the team. We are proud of the company's contributions to the organizations we serve. As a team, we are deeply connected with our communities, committed to social outreach, and volunteer and participate in worthy causes.
How You'll Spend Your Time
You'll perform quality production testing and identify training needs.

You'll monitor GL account balancing, ensure general ledger accounts are balanced daily to post opening balances for the next business day, ensures month-end general ledger reporting is completed timely and accurately, and maintain management production reports.

You'll work on special projects, participate on conversion teams, represent the department in meetings, assist with organization and planning, and provide input for decision making and problem-solving. 
We'd Like to Talk to You
BANK OPERATIONS: You have strong knowledge of bank operations, practices, and procedures, including laws, regulations, and compliance. 
PROBLEM SOLVER: In an ever-changing, multi-faceted environment, you must be a problem solver.
COMMUNICATION: You'll need exceptional verbal and written communication to express yourself clearly and concisely.
LEADERSHIHP: You leverage the strengths and opportunities of team members and strategically partner with others who can augment their skillsets. You share best practices, information, and advice, to help others succeed.
TECHNICAL EXPERTISE: Your curiosity will drive you to think deeply, rationally, and creatively. Must have PC and software application skills with the ability to operate 10 key by touch.
Education & Experience Requirements
This level of knowledge is normally acquired through completion of an Associate's Degree in Business related field and 3-5 years in bank operations, or 6-8 years equivalent work related experience.
BOK Financial is a stable and financially strong organization that provides excellent training and development to support building the long term careers of our employees. With passion, skill and partnership you can make an impact on the success of the bank, our customers and your own career!
 
Apply today and take the first step towards your next career opportunity!
 
BOK Financial is an equal opportunity employer.  We are committed to providing equal employment opportunities for training, compensation, transfer, promotion and other aspects of employment for all qualified applicants and employees without regard to sex, race, color, religion, national origin, age, disability, sexual orientation, genetic information or veteran status.
Please contact recruiting_coordinators@bokf.com with any questions.