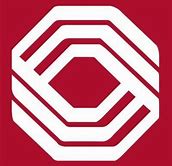 Req ID: 63962 
Job Location: Houston Houston TX 
Areas of Interest: Credit Administration 
BOK Financial (BOKF), Headquartered in Tulsa, Oklahoma, BOK Financial Corporation (NASDAQ: BOKF) is a top 25 U.S.-based financial services holding company with operations in ten states – Oklahoma, Texas, Arkansas, Arizona, Colorado, Kansas/Missouri, New Mexico, Nebraska and Wisconsin. The company began more than 100 years ago in Tulsa and has successfully diversified into a variety of industries, businesses and geographies.                  .
Summary
If you are looking for a job that combines a passion for innovation, an opportunity for growth, and a culture of teamwork, then you've come to the right place.  We have an exciting opportunity awaiting someone like you!
About the Role
In this role, you will handle the acquisition, preparation, and processing of data for oil and gas economic evaluations. You will work closely with Petroleum Engineers, Energy Analysts, and the Data Analyst/Analytics team within the Engineering Department. Your role is vital in providing timely technical support to assist in evaluating and confirming the value of the client's oil and gas producing assets.
What You Can Expect
You will manage data and databases to support the Petroleum engineers. You will provide expertise in support of petroleum economic software (PHD Win and ARIES for example) to assist in engineering evaluations. You will acquire and organize evaluation input data such as ownership interests, production forecasts, revenue streams, capital costs, operating expenses, product prices, and applicable pricing differentials.
Team Culture
You will work in a fast-paced, challenging, and exciting environment.  At times, you'll work independently, while other times, you'll engage with your team.  Self-motivation is key.
How You'll Spend Your Time
You will make economic runs and perform quality control checks on evaluation data before, during, and after economic analysis.

You will utilize a variety of input data forms by converting technical information from program databases, spreadsheets, acquisition online, and CD sources.

You will develop spreadsheets to track important statistics (such as NYMEX oil and gas prices).

You will provide advice on the management of project evaluations and time requirements.
We'd Like to Talk to You
COLLABORATION: Enjoy working in teams and across departments with proficiency in follow-up and follow-through.
PROBLEM SOLVER: Because every day is different, you must be a problem solver and self-starter. There are so many pieces of the puzzle to keep track of. The complexity of problems to solve will increase as your experience does.
COMMUNICATION: You will need exceptional verbal and written communication to express yourself clearly and concisely to internal and external clients.
ANALYTICAL THINKING: You approach a problem logically, systematically, and sequentially.
DRIVE FOR RESULTS: You'll consistently maintain high levels of productivity, work with ambition, efficiency, and determination to meet and/or exceed goals.
ORGANIZATION: You will need to be efficient to handle multiple requests and prioritize your work.
Education & Experience Requirements
The required level of knowledge is acquired through completion of a Bachelor's Degree, preferably in Engineering, Earth Sciences or related subject, and 5+ years of relevant industry experience with an operating company; engineering and consulting firm; or an energy bank or 11+ years related experience.
Advanced knowledge of petroleum engineering reserve evaluation programs, for example ARIES, PHD, OGRE, and PowerTools.

Experience with the acquisition of oil and gas data from commercial industry databases IHS Energy; and from state regulatory bodies such as the Texas Railroad Commission and the Oklahoma Corporation Commission.

Thorough knowledge of daily activity and prudent oil and gas lease operating.

Thorough knowledge of methods and requirements used in the valuation of producing properties and various ownership interests.

Knowledge of criteria, guidelines, and regulations associated with oil and gas operations.

Exceptional PC skills, particularly with database managers such as Access, and general-purpose software Excel and Word.

Excellent verbal and written communications skills, the capability of independent thought and action and the ability to work with minimal supervision using sound judgment. Must have excellent people skills and be able to train, mentor and supervise others.
BOK Financial is a stable and financially strong organization that provides excellent training and development to support building the long term careers of our employees. With passion, skill and partnership you can make an impact on the success of the bank, our customers and your own career!
 
Apply today and take the first step towards your next career opportunity!
 
BOK Financial is an equal opportunity employer.  We are committed to providing equal employment opportunities for training, compensation, transfer, promotion and other aspects of employment for all qualified applicants and employees without regard to sex, race, color, religion, national origin, age, disability, sexual orientation, genetic information or veteran status.
Please contact recruiting_coordinators@bokf.com with any questions.