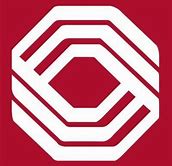 Req ID: 62215 
Job Location: Denver Denver CO 
Areas of Interest: Commercial Banking, Health Care 
BOK Financial (BOKF), Headquartered in Tulsa, Oklahoma, BOK Financial Corporation (NASDAQ: BOKF) is a top 25 U.S.-based financial services holding company with operations in ten states – Oklahoma, Texas, Arkansas, Arizona, Colorado, Kansas/Missouri, New Mexico, Nebraska and Wisconsin. The company began more than 100 years ago in Tulsa and has successfully diversified into a variety of industries, businesses and geographies.                  .
Summary
Join us as a Credit Product Underwriter I – Healthcare.  Our commitment to you is a positive work environment, a deep connection to our communities, and a focus on putting our clients first. While leveraging one of the strongest capital bases in the industry, our teams deliver nationally competitive products.  BOK Financial provides healthcare expertise in Senior Housing and Care, Hospital and Health Systems, and Medical and Physician Banking.
About the Role
In this highly analytical role, your primary responsibility will be underwriting complex financial transactions in partnership with the Relationship Manager and Senior Credit Product Underwriter.  You will focus on construction financing, working capital, equipment, and leveraged buyouts/acquisitions. In Healthcare at BOKF you work on nationally competitive products combined with local decision making to offer solutions that lead the market in quality and flexibility.
What You Can Expect
The majority of your time will be spent analyzing, designing and executing deals, and partnering with the Relationship Managers to generate revenue and increase profitability.  Helping our customers move their business forward and being a value-add are rewarding.
Team Culture
We live the company values in everything we do and act with honor and transparency. We leverage collaborative teamwork when expressing credit concerns and developing solutions for new deals and opportunities. The entire team works hand-in-hand on write-ups. 
On the Healthcare Underwriting team you are working in an industry that is always changing.  This niche space allows the opportunity for you to become a specialist and understand deals in a way most people do not.  The Credit Product Underwriter role provides a solid foundation for opportunities throughout the organization. 
How You'll Spend Your Time
You will gather key information for credit analysis, including questions related to the preparation of financials and gaining an understanding of business models.  

You will work with the Senior Credit Product Underwriter and department manager for allocation of analysis, quarterly covenant compliance testing, financial statement spreading, and other services related to credit.

You will interact with the Credit Concurrence Officer to provide additional information and/or to support conclusions reached in analysis.  

You will write all commitment reports for specified loans and will participate in expanding and retaining the credit portfolio.   
We'd Like to Talk to You
ACCOUNTING: You demonstrate knowledge of intermediate accounting theory, GAAP, income-tax based statements, cash and accrual, consolidation and elimination principals, and the effect each type of accounting has on the underwriting process.
COMMUNICATION:  You express ideas concisely and clearly. You tailor written communications to effectively reach your audience.  
ANALYTICAL THINKING: You approach a problem logically, systematically, and sequentially.
CREDIT AND RISK APTITUDE: You examine your client's creditworthiness to alleviate risk and make informed decisions.  You will have knowledge of the loan documentation and loan grading process.
RELATIONSHIP BUILDER: You relate to any audience and build trust by leveraging strong interpersonal skills and a high level of integrity.
TECH SAVVY: You will use your solid knowledge of product delivery systems, on-line computer systems, and MS Office to navigate multiple systems.
INDUSTRY ACUMEN:   Your interest and/or knowledge of the healthcare industry will be beneficial in solving problems and making recommendations to our clients. This knowledge is a plus, but not required.
Education & Experience Requirements
The required level of knowledge is normally acquired through completion of a Bachelor's degree and 2+ years of Credit Analysis/Credit products underwriter experience; or 7+ years of equivalent work related experience.
Demonstrated knowledge of intermediate accounting theory, including the difference between GAAP and income-tax based statements, cash and accrual accounting, consolidation and elimination principals, and the effect each type of accounting has on the underwriting process.

Ability to clearly communicate and convey information and ideas through a variety of channels.

Ability to leverage a network of relationships with clients, relationship managers, and peers for support in achieving both the individual and organizational goals. 

Extensive knowledge and understanding of credit principles, lending functions, loan analysis, and application of general credit policies. 

Excellent organizational skills and meticulous work habits.

Ability to critically review work for errors and incorrect conclusions.

Ability to complete assignments quickly and efficiently with minimal direction.

Ability to proactively communicate with both colleagues and senior personnel.

Conflict management skills.

Ability to work efficiently under limited timeframes.

Extensive knowledge of loan documentation, loan policy and regulations.

Extensive knowledge of the Loan Grading Process.

Excellent oral and written communications skills.

Advanced PC and spreadsheet software skills.
BOK Financial is a stable and financially strong organization that provides excellent training and development to support building the long term careers of our employees. With passion, skill and partnership you can make an impact on the success of the bank, our customers and your own career!
 
Apply today and take the first step towards your next career opportunity!
 
BOK Financial is an equal opportunity employer.  We are committed to providing equal employment opportunities for training, compensation, transfer, promotion and other aspects of employment for all qualified applicants and employees without regard to sex, race, color, religion, national origin, age, disability, sexual orientation, genetic information or veteran status.
Please contact recruiting_coordinators@bokf.com with any questions.